Please input product name or
model to search......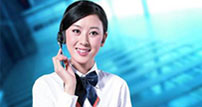 Zhejiang Woersi Industry&trade
Co.,Ltd
ADD: Tongqin industrial estate Wuyi,
Zhejiang, China
TEL:+86-579-87712550
FAX:+86-579-87712553
Contact Man:MR.Ying
E-mail:wes@cnwes.com
Http://www.cnwes.com

ABOUT US
Zhejiang Woersi Industry&trade Co., Ltd ( the former name was Yongkang Yewei Industry&trade Factory ) is located in the Wuyi, -- a town of beautiful landscape and milk & honey country of hotspring, the geography location is very ascendant and the traffic is convenient which near the Jinwen speedway, Jinwen railway. The main products of our company are board saw, flex tree scissors, short handle trowel Industry&trade, hand saw, grass harrow and so on garden Industry&trade. Our company possess of a group good diathesis staff and advanced equipments, the power of technology is strong, advance craftwork, high standard and strict to check the quality of products. Except above, we also get rid of the stale and bring forth the fresh to supply the best service to customers.....