Please input product name or
model to search......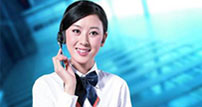 Zhejiang Woersi Industry&trade
Co.,Ltd
ADD: Tongqin industrial estate Wuyi,
Zhejiang, China
TEL:+86-579-87712550
FAX:+86-579-87712553
Contact Man:MR.Ying
E-mail:wes@cnwes.com
Http://www.cnwes.com

Several common types handsaw
(Hits:)
Origin
Author
Add Time2015-04-22
Crosscut saws: As the name suggests, the transverse cross-cut saw is used to cut wood. Cross-cut saw blade, each have 2-4 cm or more jagged, so cut out of wood will have a smooth cut surface. It can be used to cut plywood and cardboard, but also for cutting bevel (angled surfaces).
Ripsaw: ripsaw along the wood grain cutting, called "split." There are 1-2 serrations per centimeter blade. Because the jagged ripsaw much wider than the cross-cut saw, so it can be like a chisel, like the wood cut into pieces. Ripsaw cuts rough, polished wood usually takes to the final scale.

Backsawn: backsawn back is reinforced, and which makes the blade stiffer. Its teeth is very dense, somewhat similar to the cross-cut saw, so the cut surface is very smooth after cutting. The ridges can be used for miter saws, can also be used for processing shape. It is designed for use in a miter box, the reinforcing effect of the saw her own guides.

Bolt hole saw: bolt hole saws with 25-30 cm tapered blade. It can be used to cut the pipe and electrical box openings, and those who cut inside straight or curved, the auger, drill or hole saw too big, but with bolt hole saw almost can easily complete. Quality bolt hole saws equipped with multiple removable blade, serrated blade pitch of each month, respectively, for cutting wood, plastic, metal and cardboard and other materials.

Bow Saw: bow saw blade is thin, with a pin fixed to the ends of the saw. Saw a variety of species, both equivalent jagged ripsaw interval, there are the equivalent of a cross-cut saw.

Hacksaw: hacksaw for cutting metal, plastic and pipes.

Power saws: Power saws under some scary at first glance, but they are also true! If used improperly, they can cause damage in an instant. You should always follow the proper safety precautions. After trying to cut a few times, you'll learn how to use it.

Saw: Circular Saw is a portable electric tools, with power-driven cross-cut saws or ripsaw. Guides the saw on the adjustable, so that the cutting bevel and notches on most building materials. Saw many kinds of types: cross blade, coarse tooth blade, stone blade, metal blade and a plastic blade. Taiwan is one of the circular saw saw attachment, circular saw can stand in the saw table saw use as a desktop.

Saws: saws, also known as Jigsaw, including a 10 cm blade, up and down or back and forth motion. This tool uses various types of portable power saw blade to suit the requirements of different materials, including wood, metal, plastic, stone, ceramic and pressure plate. It is equivalent to electrically driven bolt hole saws and bow saws, saw vertically or along a smooth texture thin or profile.